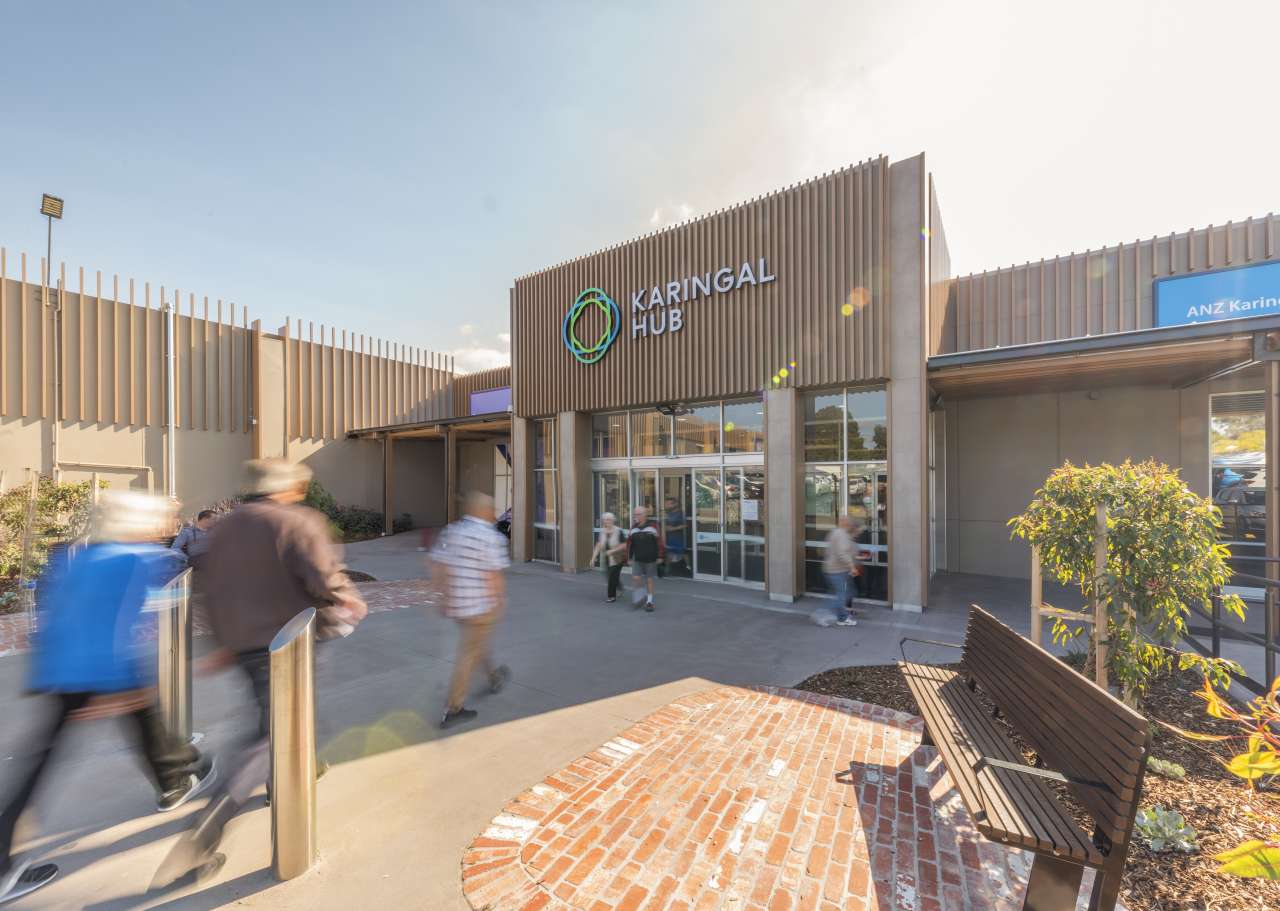 Karingal Hub, owned by ISPT, is a single level well-established sub-regional Shopping Centre located on Cranbourne Road in the heart of Frankston.
Construction is well underway on the exciting transformation of Karingal Hub into a leading shopping and lifestyle destination at the gateway to the Mornington Peninsula. A vibrant new dining and entertainment precinct, market style fresh food experience, the addition of many new retailers and more free parking are just some of the exciting changes coming to Karingal Hub.
Our brand new fresh food market is now open. The vibrant new fresh food experience has been curated in the style of a bustling market and is underpinned by three leading supermarkets – Coles, Aldi and and a newly refurbished Woolworths all in the one convenient location.
Our new new fashion and lifestyle precinct which marks Stage 2 of the centre's transformation is also now open. The new fashion experience will be followed by the opening of Town Square, our reimagined dining and entertainment precinct scheduled for mid 2022. The perfect place to play, dine, socialise and connect.
Easy access is available to both Karingal Hub with over 2,750 free parking spaces and the addition of an extra 650 spaces with 40 per cent undercover.
Karingal Hub is proudly owned by ISPT
ISPT invests in property for some of Australia's largest industry superannuation funds. In fact, over 50% of working Australians have their super invested in ISPT properties. For over 25 years, they've been creating vibrant and meaningful places for people to work in, shop in and enjoy.
ISPT might be in the business of property, but it's their commitment to growth for people, places and communities that really drives them. They responsibly invest the super of everyday working Australians, which means they're properties are not only created for you, they may be owned by you too.
To check whether your super fund invests with ISPT, click here.
What's happening in and around Karingal Hub