Santa Claus is coming to… Karingal Hub!
We're excited to welcome Santa Claus and his happy elves back to Karingal Hub to help us celebrate the magic of Christmas with a photo to treasure forever. We're also excited to offer additional sessions for Sensitive Santa and Pet photography.
Sensitive Santa
These specially designed sessions provide a calm, quieter and sensory-friendly environment, allowing children with special and sensory needs to meet Santa Claus in a comfortable and relaxed setting. Our compassionate team is dedicated to ensuring every child has the opportunity to experience the magic of Christmas.
Santa Pet Photography
Don't leave your furry family members out of the festivities this Christmas! Capture their cuteness and joy in our pet friendly setting with Santa.*
*Terms and conditions apply. Please see at the bottom of the page for full information.
BOOKING INFORMATION
We highly recommend booking your Santa photography session in advance to ensure your family is allocated a photography session at a time and day that best suits you.
We cannot guarantee availability for walk-ins or customers without a booking. Our on site team will always do their best to accommodate between existing bookings however booking in advance is the best way to ensure you capture your happy snap with Santa!
Santa photography
Sat 18 November – Sun 24 December
Located at Centre Court, near Sportsgirl
Ready to book? Click here for session times and booking information.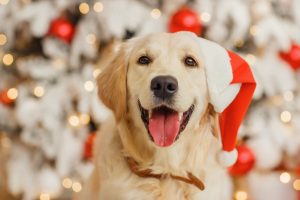 November early booking $10 discount promotion terms and conditions:
This promotion is strictly limited to the first 100 customers only. The $10 discount only applies to bookings for photography sessions that are booked for the month of November 2023 only. The offer does not apply to any bookings made for the month of December 2023. The offer excludes Santa pet photography. No minimum spend is required to receive the promotional discount offer. Discount will apply at checkout when promotional code P233132 is applied unless allocation of 100 is already exhausted.
Pet photography terms and conditions:
Pet photography sessions are held outside of trading hours once the centre has closed. Please ensure your pet is secure and on a lead at all times. We ask that you enter via the entrance located near Jay Jays/Moe & Co. The best parking for this entrance is at the Coles car park, located at the top of the ramp opposite Star Car Wash, off Karingal Drive.  Owners must be responsible for their pets at all times, including cleaning up after their pet if required. By booking a Santa pet photography session, you are agreeing to these terms and conditions.